Clint Junior High School
Together...We Build Tomorrow!
Clint Junior High School
Welcome

Welcome to the 2020-2021 School Year!

Mission Statement
Empower all students to become the best version of themselves by providing an academic foundation through opportunities, skills, rigor and a growth mindset.


Vision
Better than yesterday, improving for tomorrow!

Value Statement
Clint Junior High School faculty and staff will operate academically and morally with integrity while offering every child the opportunity to exemplify excellence in order to ensure success in all aspects of life.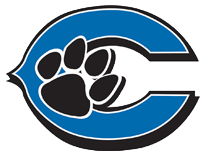 Contact Us
Clint Junior High School

12625 Alameda Ave.
Clint, TX 79836

Phone: 915-926-8000
Fax: 915-851-3895