Return to Headlines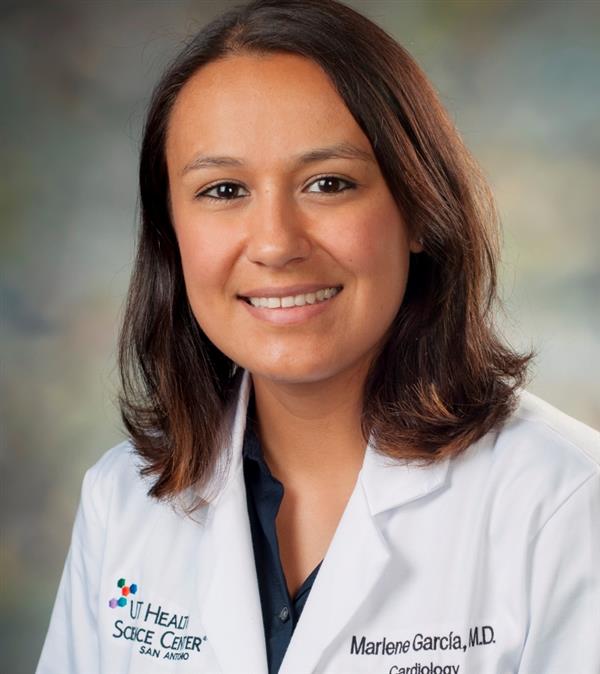 Dr. Marlene Garcia, Mountain View H.S. Class of 2002, shares memories of High School and her journey to becoming an M.D.
What activities were you involved? Did you receive any awards? What were your favorite classes?
I was involved with Varsity Volleyball, also played Basketball and some Tennis. I was in ecology club and UIL spelling. I was president of my class my senior year.
I received the "Lobo award" my senior year.
My favorite classes were Calculus with Mr. Barragan and Biology with Ms. Aguilar. I also particularly enjoyed my advanced literature class with Mrs. Vinson.
Who were your favorite teachers and why? There were many but the most influential teachers while at Mt. View were Ms. Aguilar and Mrs. Vinson. My most influential mentor however was my Volleyball coach Alicia Gomez. She was fresh out of college, eager and very motivated, some would say naïve considering where she was coaching but she was tough. She taught our team perseverance and discipline leading our Volleyball team from zero wins our freshman year to district champs our senior year and an undefeated district record. Her mentoring didn't stop inside the court. Because of her, I applied to a small liberal art school outside of Dallas, an academically challenging school that would prepare me for medical school.
What is your best memory of High School? Winning district championship in Volleyball and graduation.
What have you been doing since you graduated from High School? I obtained a degree in Political Science from Austin College, subsequently went to medical school at UT Southwestern in Dallas. I then completed Internal Medicine residency also at UT Southwestern and am now obtaining my fellowship in Cardiology at UT Health Science Center in San Antonio.
What is your profession? I am currently a cardiology fellow at San Antonio. I am training to treat patients with cardiovascular disease. I have a particular interest in helping close the gap with healthcare disparities, in a particular our Latino population on the border.
What steps or educational path did you take to get to where you are now professionally? Lots of hard work, volunteer hours, working at Whataburger and peter piper to make ends meet, and years of school!
I graduated from Austin College in 2006 with a degree in political science with a minor in Biology. While at Austin College, I played Volleyball, was president of Catholic Student Association, I studied abroad for 6 months in Buenos Aires, Argentina, and volunteered at various medical organizations, some abroad.
I graduated from UT Southwestern in 2011 with my M.D. Internal Medicine Residency at UT Southwestern completed in 2014.
I have 2 more years of training remaining with my cardiology fellowship training.